Snapshot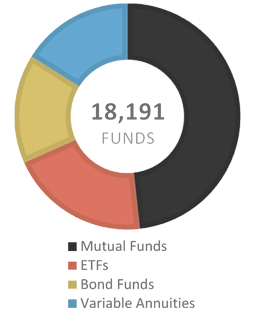 funds
Now with Morningstar data, you have access to reports on over 18,000 funds, including fund of funds, ETFs, and Variable Annuities.
(Data as of March 1, 2021)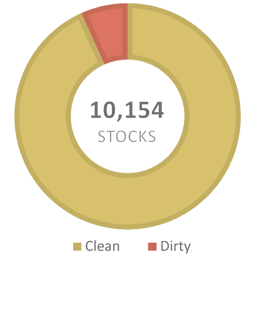 United States
Ensure the companies you're investing in are clean. Less than 8% of U.S. equities violate our screens.
(Data as of March 1, 2021. This figure does not include ADRs.)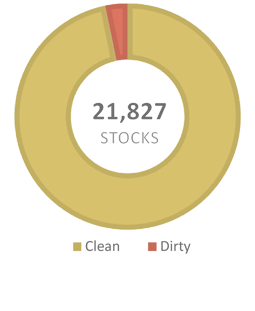 International
Do you or your clients own international equities? You can find detailed reports on over 21,000 international equities to determine if you're investments are conflicting with your values.
(Data as of March 1, 2021)
What Do Your Investments Say ABout You?
Learn how easy it is to identify your clients' investments with eVALUEator's moral and ethical screens. In seconds, you can search through the stock and mutual fund universe and provide your clients with a clear picture of how well their investments align with their values.
Learn More
webinars
10

Dec

Basic Gold Training

This webinar is a pre-recorded webinar open to the general public. Take a tour of our advanced GOLD subscription to see how this tool can help you align investments biblically. [ watch ]
Testimonials
I cannot tell you how many times the reports we have printed off have helped us close the sale. The Evalueator has closed over 4 million in sales. The latest being this week, with the possibility of another $400,000.

- B. Wayne Burke
President of Burke Financial Group

For our clients that want to align their money with their Biblical values the eVALUEator has been an essential tool to screen their existing investments.

- John Young
Advisor with Horizon Financial Solutions

Responsible investors realize that their financial decisions affect the future, for themselves, their children and their children's children.

- Mark Minnella
President of Integrity Investors, LLC
Take the first step in moral screening!
Request a sample fund or equity report on an investment you own or are interested in owning. (Limit one report person.)
Why eVALUEator?
Understanding the difference between investing and biblically responsible investing.